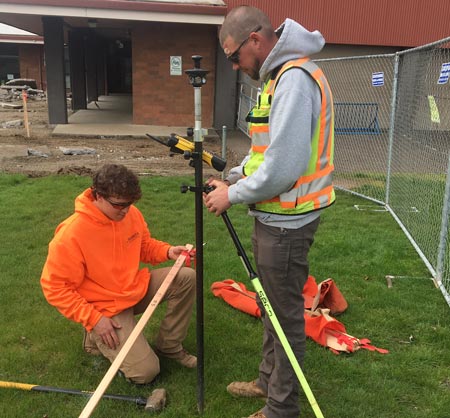 There's no room for error when it comes to land surveying. That's why Barker Surveying takes pride in our extensive track record of providing only the most accurate, insightful results about your property. We're the area's most trusted land and building surveyor in Salem, Marion County, Sunnyside, Keizer, and Four Corners, OR, capable of undertaking an extensive range of surveying, including site surveys.
ALTA/NSPS Land Surveys
An ALTA survey in Salem, OR is going to tell you just about everything you need to know about a parcel of land. Details of an ALTA (American Land Title Association) survey include land measurement, boundary locations, improvements, structures and features on the land, any easements present and more. It's a must-have for buying or selling a plat and is essential for proving the details of your land in a legal capacity.
We perform ALTA surveying to all standards set forth by the National Society of Professional Surveyors (NSPS). Each of our completed surveys is thoroughly detailed and clearly outlined, to give you the pertinent information you need before moving forward with a real estate transaction or development.
Topographic Mapping
We're capable of delivering comprehensive topographic surveys to our clients, detailing the various elevations, features and manmade elements of a plat. Rely on our team of seasoned surveyors to provide mapping that includes contour lines, vegetation and physical attributes, utilities and more. We'll give you the information you need to understand the potential for development or preservation projects.
Additional Surveying Capabilities
Our surveying experience is extensive, giving us the ability to provide clients with just about any type of survey data they need in regards to their land. We work with engineers, architects, developers, homeowners and more, delivering the vital information you need to understand the value, potential and complexities of a specific plat. Contact us for:
Boundary surveys
Construction surveys and staking
GPS surveys
Legal descriptions
LOMA/Elevation Certifications
Property surveys and line adjustments
Subdivision/Partition plats
Wetlands delineation
Need Surveying Services?
Whether for development or legal dispute, get the information you need about your land from Barker Surveying. Let us provide you with precision surveying and trustworthy data about your plat. Contact us today at 503-588-8800 to inquire about surveying services.